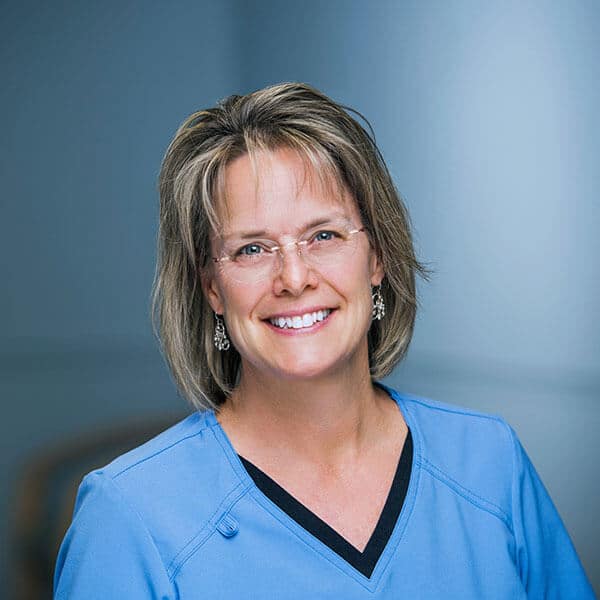 ---
Dr. Fuller joined Bayview Dental Associates in February 2006. She is a 2003 graduate of the University of North Carolina School of Dentistry (now the Adams School of Dentistry) at Chapel Hill, North Carolina. Dr. Fuller grew up in Yarmouth and graduated from South Portland High in 1982, she went to Westbrook College (now the University of New England) and graduated with a degree in Dental Hygiene in 1984. She worked for Bayview Dental as a Registered Dental Hygienist before returning to the University of Rhode Island for a degree in Pharmacy. Dr. Fuller worked as a Pharmacist for twelve years. She returned to graduate school to study dentistry at UNC in 1999 and earned her doctorate of dental surgery in 2003.
Since then she has practiced as a general dentist with a focus on prevention and restoration. She is a member of the Maine Dental Association, Greater Portland Dental Society and the Maine Academy of General Dentistry. In 2017, she earned her Fellowship in the Academy and is currently working toward her Mastership. She is also an active member of the Casco Bay Study Club.
Dr. Fuller enjoys good books, good wine and good friends, traveling, gardening, the outdoors, Tar Heel Basketball and serving the community through dentistry.
Dr. Fuller is married to Greg Lorello and they have two teenaged children. They live in Scarborough.
---